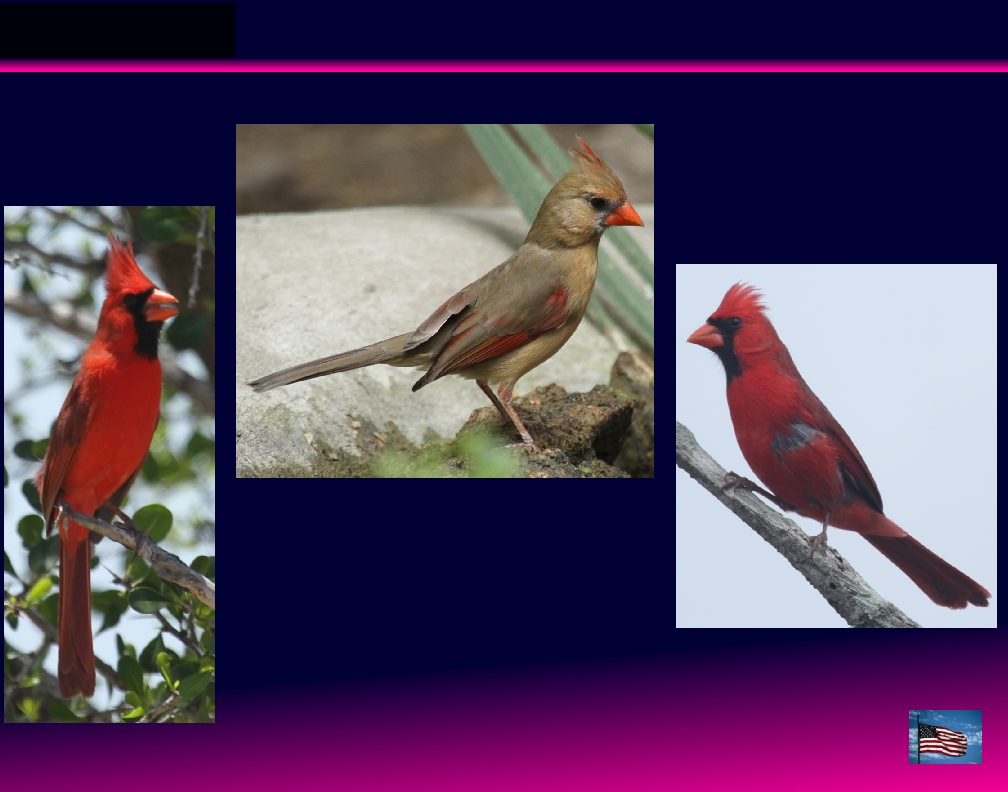 Cardinalis cardinalis
(L 8.75" WS 12" Wt 1.6 oz)
Once prized as a pet but sale as
cage bird banned in U.S since 1918.
Laguna Atascosa Nat'l
Wildlife Refuge
13Apr2014
Sabal Palm Sanctuary
Texas
12Apr2014
Falcon State Park
20Apr2013
Andrew Spencer,
XC348147
The cardinal is a very lovely bird
It is especially pretty to be heard.
(Jason, 6th grade Southwest
Middle School Orlando, FL)
Lots of praise goes to the male
but the female cardinal is also
a very pretty bird.
Mascot of baseball's St. Louis Cardinals, foot-
ball's Arizona Cardinals and of college athlet-
ics including the Univ. of Louisville, the State
Univ. of New York at Plattsburgh, Ball State
Univ., Illinois State Univ., Lamar Univ., The
Catholic Univ. of America, Wesleyan Univ.,
Wheeling Jesuit Univ., Massachusetts College
of Pharmacy and Health Sciences, North Idaho
College, Saint John Fisher College, and Iowa
State Univ.