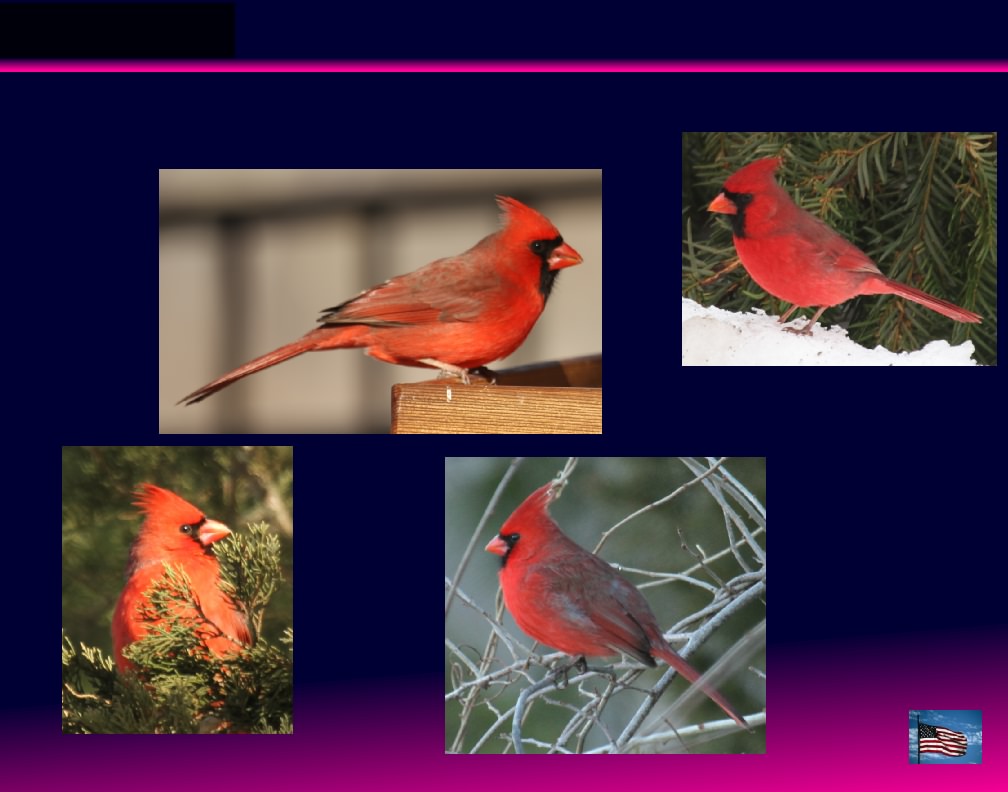 Cardinalis cardinalis
(L 8.75" WS 12" WT 1.3 oz)
State bird of Illinois and six
other states ...a wide-ranging
permanent resident.
Andrew Spencer,
XC348147
MortonArboretum
Lisle, IL
30Dec10
Starved Rock
Lisle, IL
13Feb11
If there were no birds...
there would be no Cardi-
nals in the Vatican,
and the world would be
ruled by bugs.
(Gene Williamson)
State bird of Illinois, Indiana,
Kentucky, North Carolina, Ohio,
Virginia and West Virginia.